Welcome to:

Hinckley Gymnastics Club
Where there is something for everybody
**** Exciting Latest Results and News on Club News page ****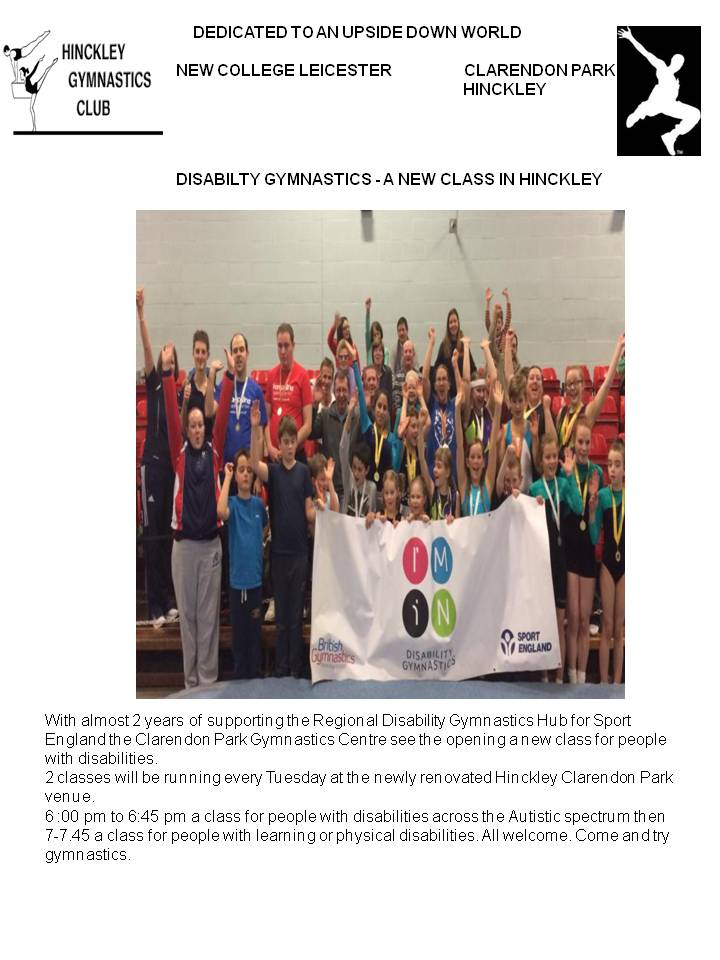 ! New news on Club News Page !
! New results on Results page !
IMPORTANT INFORMATION for ALL MEMBERS
REGISTRATION and INSURANCE for the next 12 months is now overdue.
It is cold, damp and dark outside of our centres when most class sessions end.
The gymnasts may be all hot and bouncing from their lessons but, please ensure they put their tracksuits one prior to stepping outside.
We will be running GYMWORLD full day activity every Tuesday, Wednesday and Thursday.